WRONG MAN - BIG PLANS (PRE ORDER)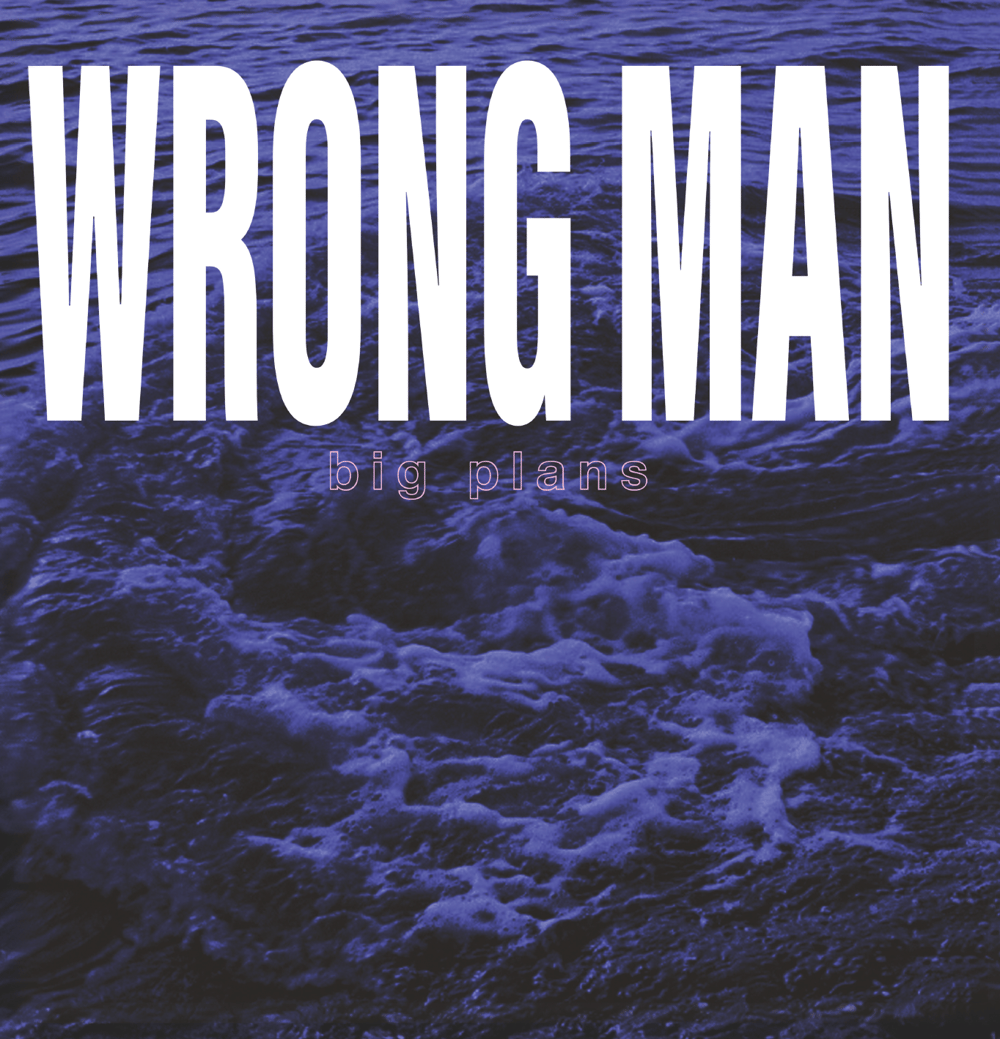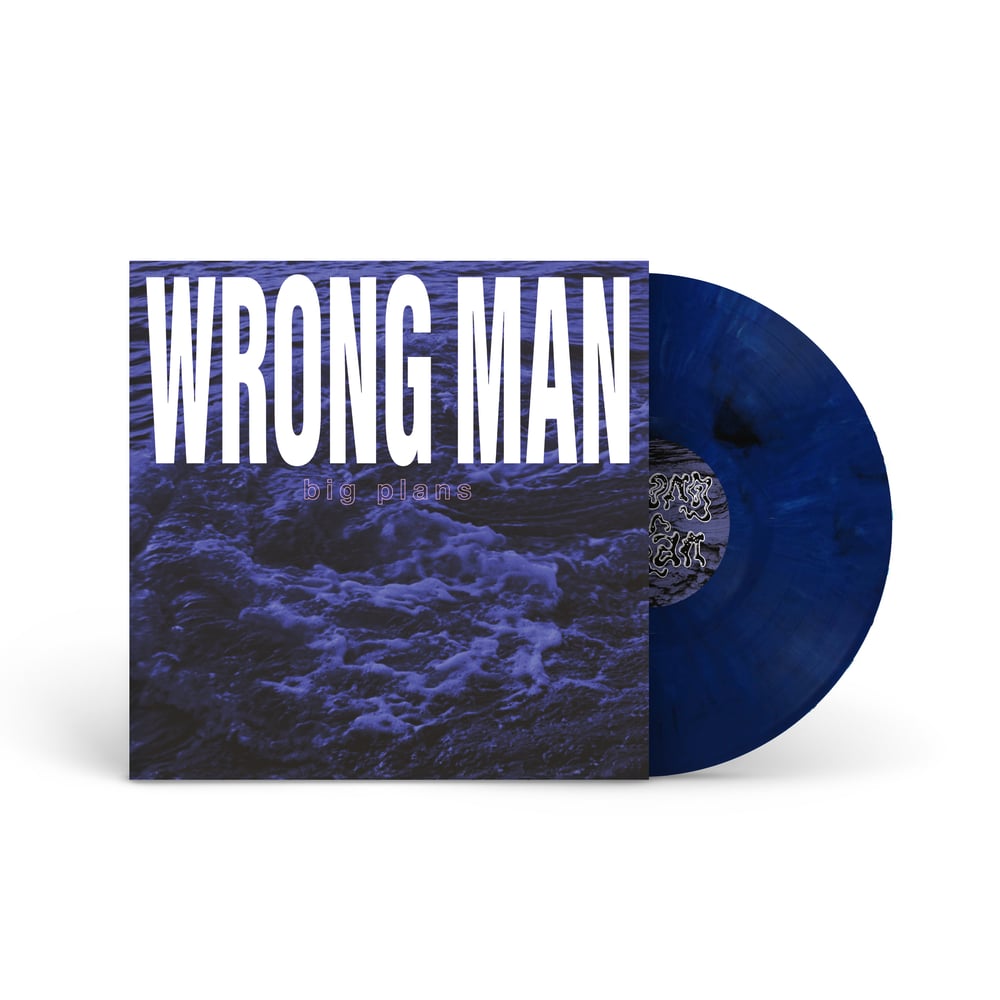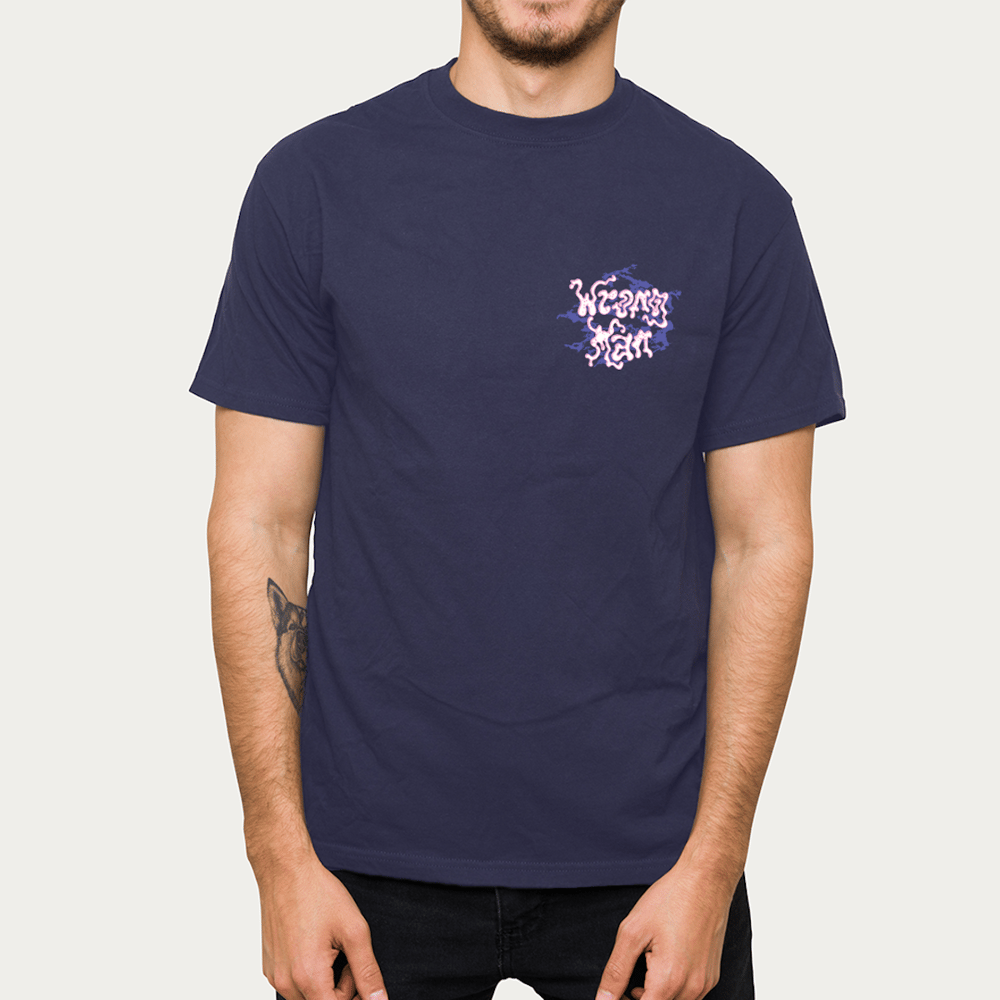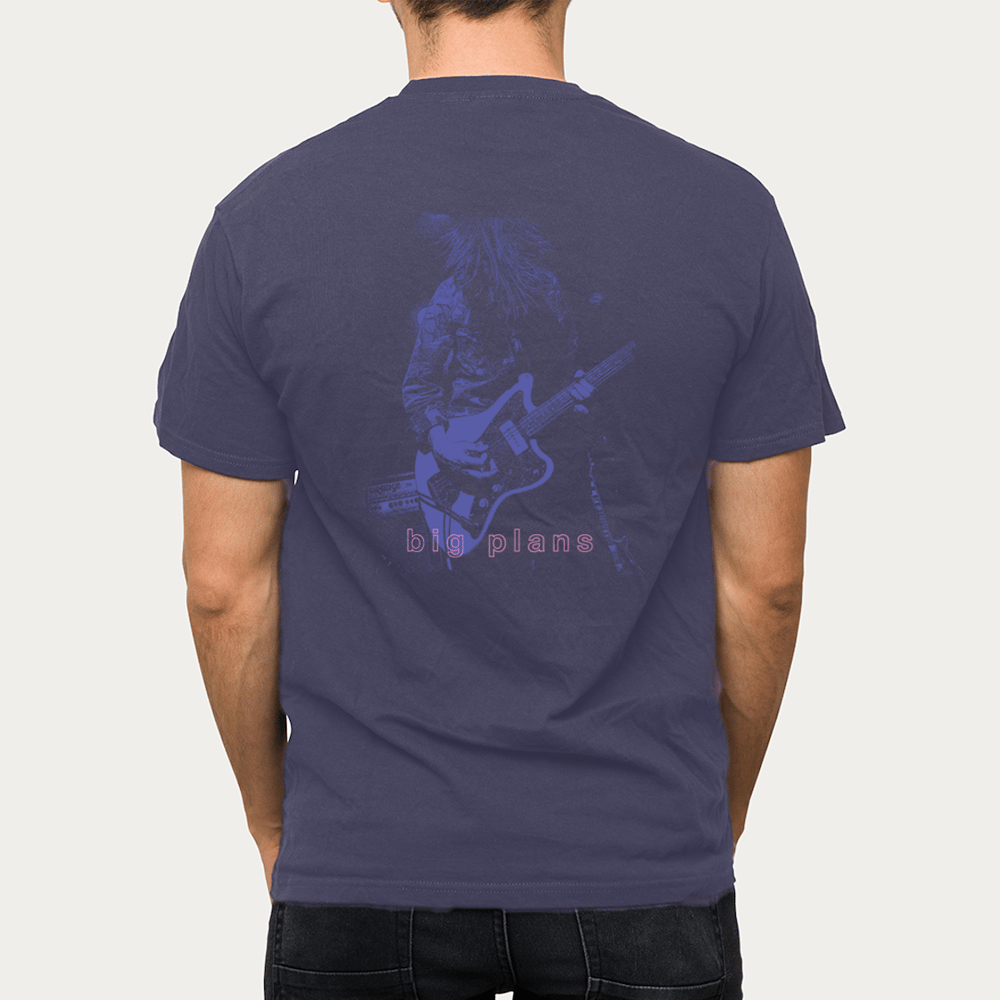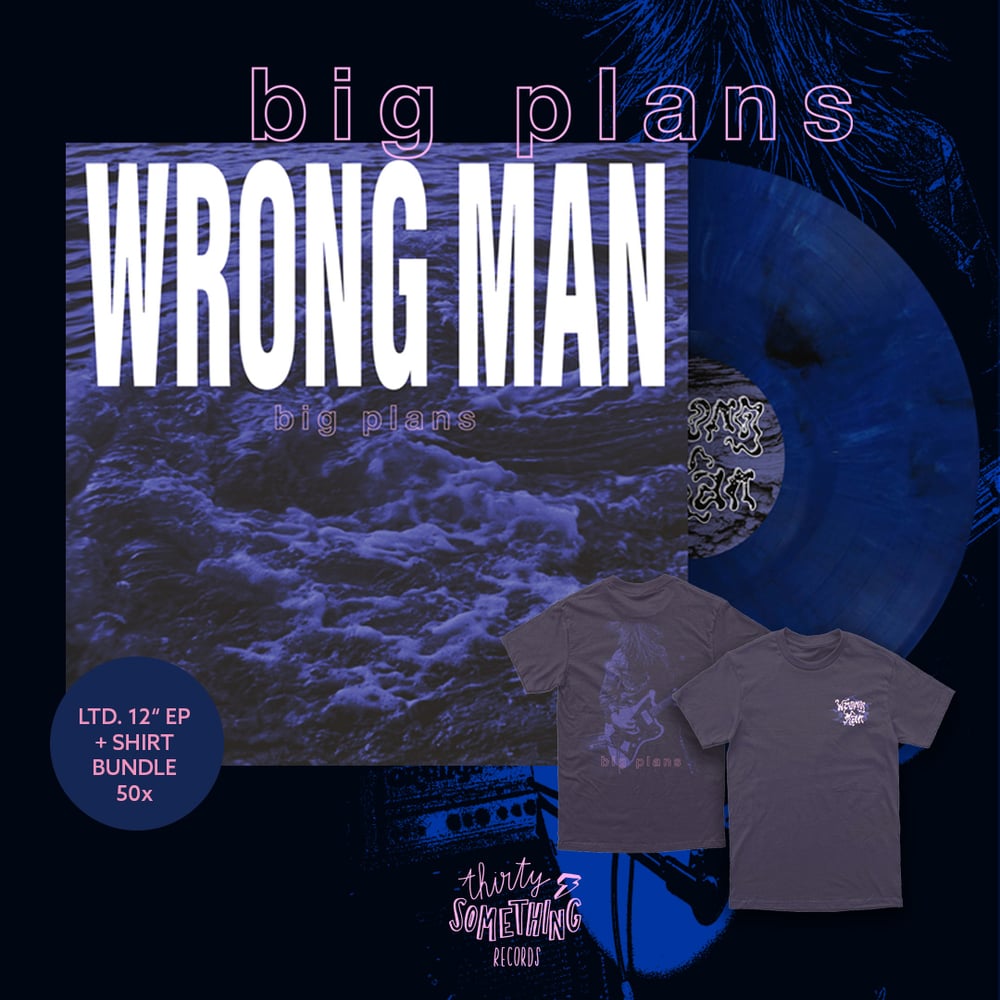 ALL ORDERS WILL SHIP ON OR AROUND OCTOBER 6TH, 2023!
!!!EU CUSTOMERS: ALL PRICES ARE NET OF ANY (LOCAL) VAT. THESE WILL BE CALCULATED AT CHECK OUT!!!
+++
Wrong Man - Big Plans - One Sided 12" EP (Pre Order)
Tracklisting:
01. Donut Remind Me
02. Big Plans
03. Wait
04. Lights Out
Pressing:
Clear w/ Blue & Black marble - LTD. to 100 (band exclusive)
Blue w/ Black & White marble - LTD. to 200 (TSR pressing)
Blue w/ Black marble - LTD. to 200 (SDR pressing) -> ORDER US PRESSING HERE!
Bundle:
Blue w/ Black & White marble EP (TSR pressing) + Exclusive shirt - LTD. to 50
Pressed on 180 grams vinyl.
Comes with an insert with lyrics and a printed band promo picture.
T-Shirts: Gilden Hammer Sport Dark Navy
Credits:
Wrong Man is Cedric Goetgebuer, Ivo Debrabandere, Bjorn Dossche & Thijs Goethals.

Recorded & mixed by Chuck Dexters at House Rott Child, January - March 2023.
Mastered by Jack Shirley, April 2023
Layout & design by Jason Mazzola.
Shirt design by Simon Tripcony.
This is a co-release with Sunday Drive Records (USA).
TSR 061 - SDR 097