RED ANIMAL WAR - POLIZIDA - LP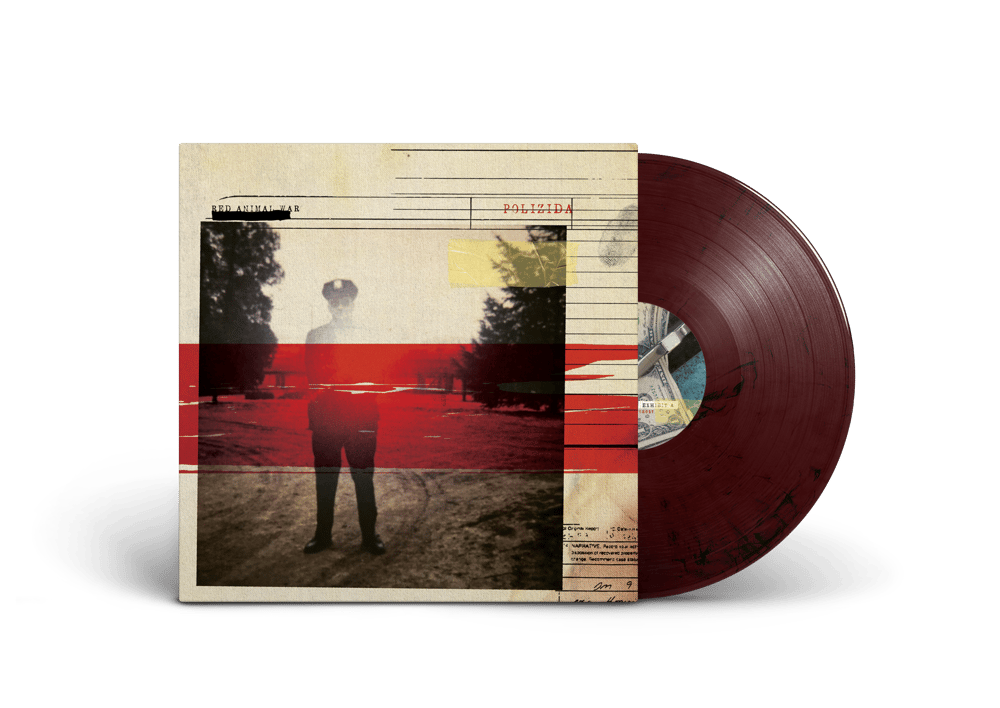 US customers:
You can order directly from New Granada Records (https://newgranada.com) to save some money on shipping. They will have all variants in stock! Thanks!
Red Animal War - Polizida LP
Total first pressing of 300 - FIRST TIME ON VINYL
Colors:
Transparent Red w/ Black marble - LTD. to 100 (TSR/NGR - Exclusive)
White w/ Black marble- LTD. to 200
- LP on heavy 180 gram vinyl
- new artwork by Simon Tripcony
- polaroids by Ray Lego
- heavy deluxe sleeve
- inlay with lyrics
- digital download included
Side A
A1 Satellites
A2 Violet
A3 Conscription
A4 Lung In The Hollow
A5 Blaze
A6 Mexico
Side B
B1 Helicopters
B2 Riot
B3 Red Eyes
B4 Voodou Summer
B5 Yet Another Lie
B6 Question
Note:
Possible taxes are added at check out.
Catalog No. Thirty 027
Under exclusive license from End Sounds.