Orange 9mm - Pretend I´m Human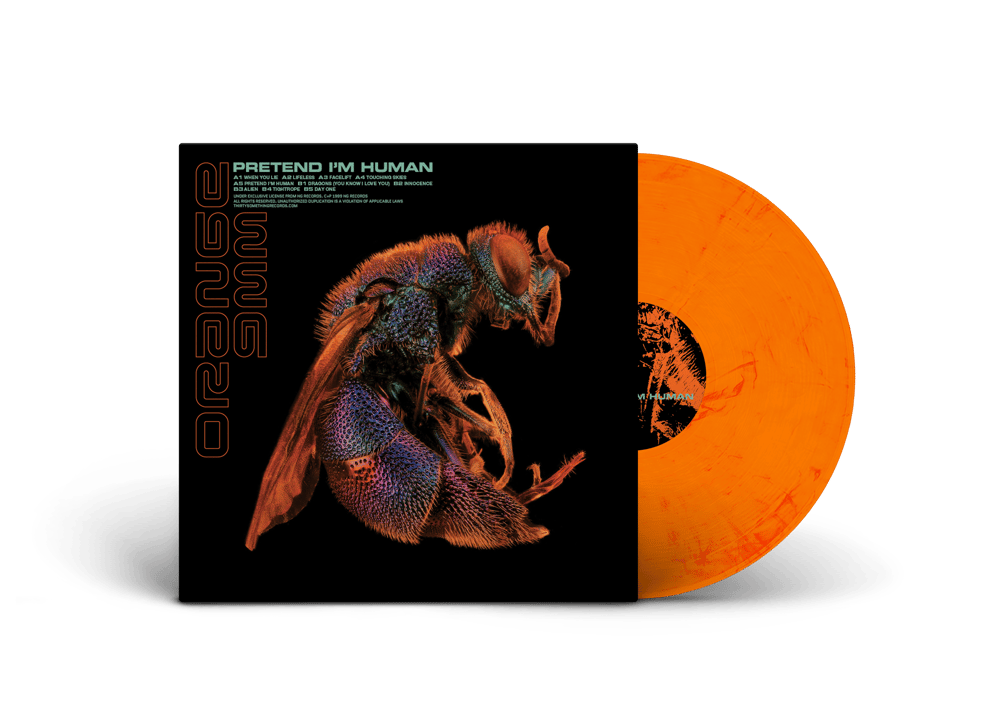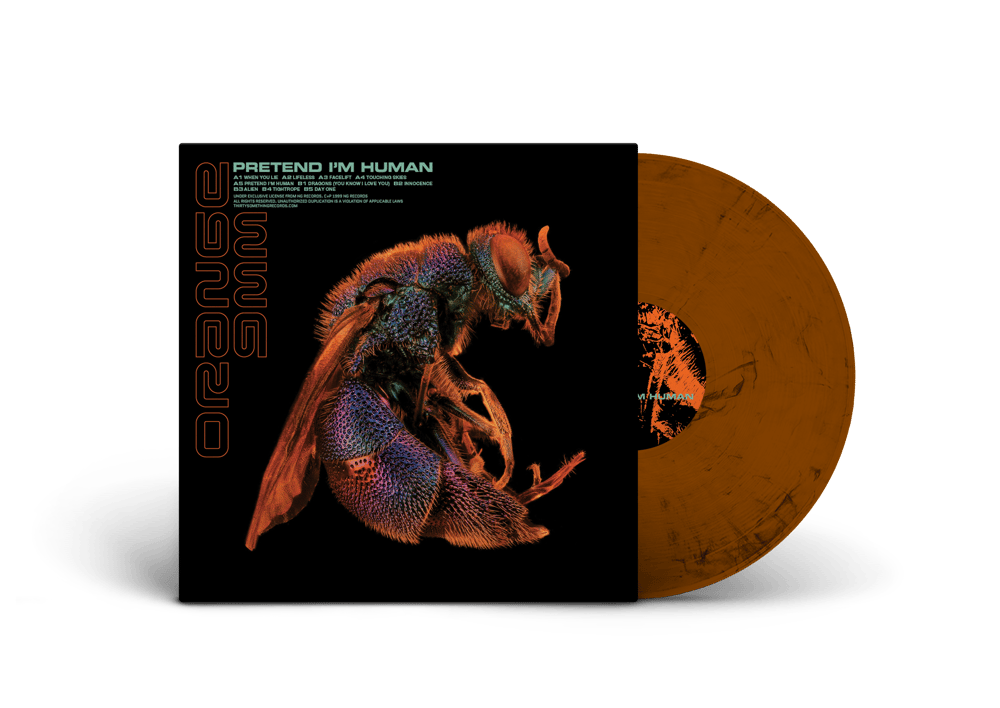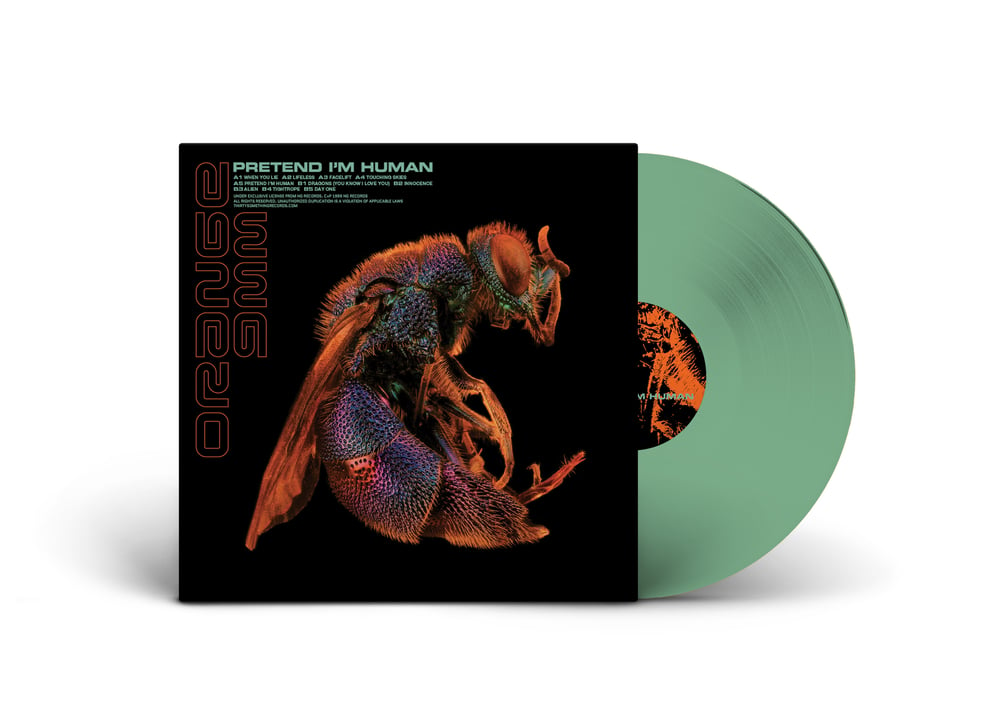 Orange 9mm - Pretend I´m Human - LP
The third and final album by New York´s Orange 9mm. Available for the first time on vinyl and cassette tape. Fully remastered and with new artwork and packaging.
Total first pressing of 800 (vinyl) and cassette (50).
Colors:
Orange/Black Smoke - LTD. to 200 - SOLD OUT
Orange - LTD. to 200 (TSR label shop exclusive )
Clear/Orange Smoke - LTD. to 200 - SOLD OUT
Black - LTD. to 200
- LP on heavy 180 gram vinyl
- Insert with lyrics
- 24" x 12" Poster
- Fly Sticker
Track Listing:
A1 When You Lie
A2 Lifeless
A3 Facelift
A4 Touching Skies
A5 Pretend I'm Human
B1 Dragons (You Know I Love You)
B2 Innocence
B3 Alien
B4 Tightrope
B5 Day One
Credits:
Vocals – Chaka Malik
Drums – Matthew Cross
Guitar, Bass – Taylor McLam
Engineer – Neil Perry, Rafael Serrano
Engineer [2nd Asst.] – Greg Gallegos
Keyboards, Producer, Mixed By, Programmed By – Neil Perry
Mastered By – Howie Weinberg
Remastered by Jan Oberg
Artwork by Onetricpony
Note:
Possible taxes are added at check out.
Catalog No. Thirty 021